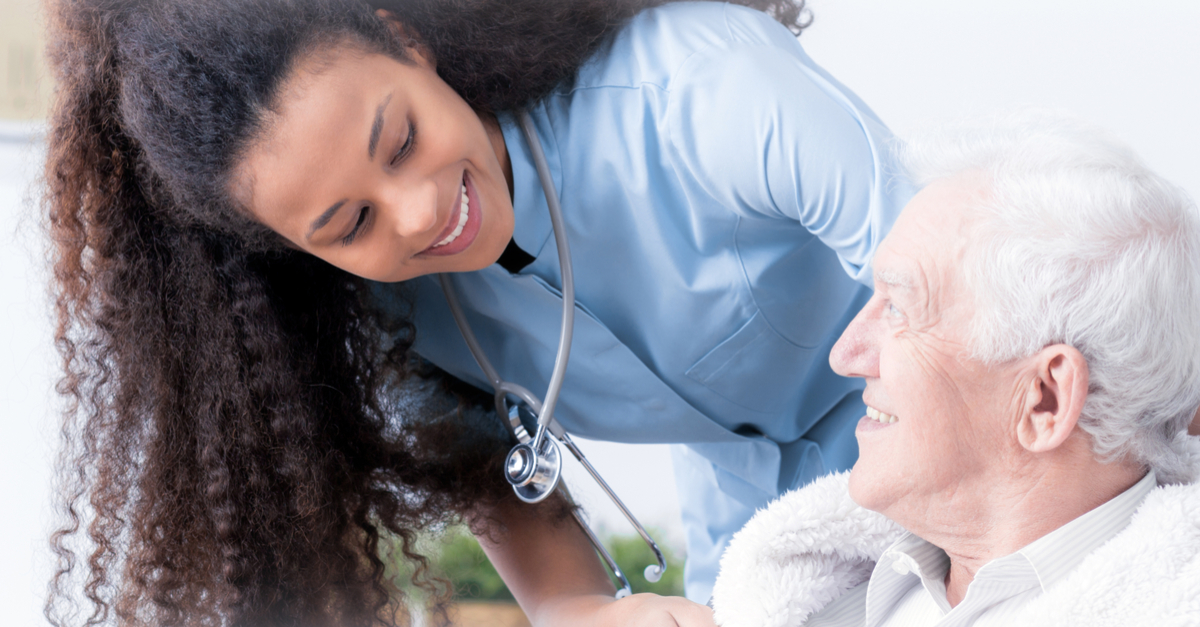 What is the Difference Between a CNA, an RN, and an LPN?
In healthcare, acronyms are everywhere. PA. MSW. CNA. RN, LPN. While these acronyms are meant to designate different levels of care, deciphering them can feel impossible.

The last three, especially, are essential for anyone curious about caring for the aging and related requirements. So, here's what you need to know about the difference between a CNA, LPN, and RN.
Registered Nurse vs. Licensed Practical Nurse
While the names sound similar, there are many differences between RNs and LPNs.

While LPNs typically provide primary nursing care to ensure patient comfort, RNs receive a higher level of nursing education and training. Because of this, RN nurses are qualified to administer medication, advanced treatments, and educational materials to patients and families.

Here's a brief breakdown of the job duties for each type of nurse:
LPNs
Providing basic medical care, such as checking and recording vital signs
Inserting catheters
Ensuring patient comfort and helping with activities of daily living (ADLs)
Discussing health care and treatment plans with patients and families
Reporting vital patient information to nurses and doctors
RNs
Administering medication and treatment to patients
Working with doctors and PAs to coordinate patient care plans
Performing diagnostic tests and interpret results
Overseeing other nursing staff, such as LPNs, nursing aides, and home health aides
Helping patients, families, and caregivers establish plans for ongoing care
What is a CNA?
A CNA, or Certified Nursing Assistant, typically will attend less school than either an RN or LPN. Regardless, they are a critical part of the healthcare environment, and many focus on more aging education requirements than either LPNs or RNs.

Serving as the frontline contact between medical staff and patients, CNAs often work in nursing homes and assisted living facilities. These nurses help patients bathe, dress, eat, use the bathroom, and maintain their dignity in a wide assortment of ways. Because of this they are highly sought after in the Nursing Home Industry.

CNAs may also dispense medication, and are often the principal caregivers in residential care facilities. And, with their specialized training, many work in home health care, as well.
High-Quality Healthcare With Senatobia
RNs, LPNs, and CNAs all serve critical purposes in the healthcare environment. Here at Senatobia Healthcare and Rehabilitation, we understand that. Our entire organizational mission is dedicated to "Compassionate Care."

The Senatobia Healthcare staff and nurses focus on education, experience, and helping patients improve their quality of life. Our fully-staffed Physical Therapy & Rehabilitation Staff work alongside our nursing staff to help people get and stay as healthy, and independent as possible. Both mentally and physically.

If you or a loved one experiences care at Senatobia, you'll see this commitment to compassionate care firsthand. If you're a caretaker looking for a new opportunity, we invite you to consider our Center. We're always looking for good caregivers with a deep commitment to patient care. Our culture of "Compassionate Care" creates a rewarding work environment for caregivers and staff, as well as everyone we treat. Contact us today to learn more about our job opportunities.