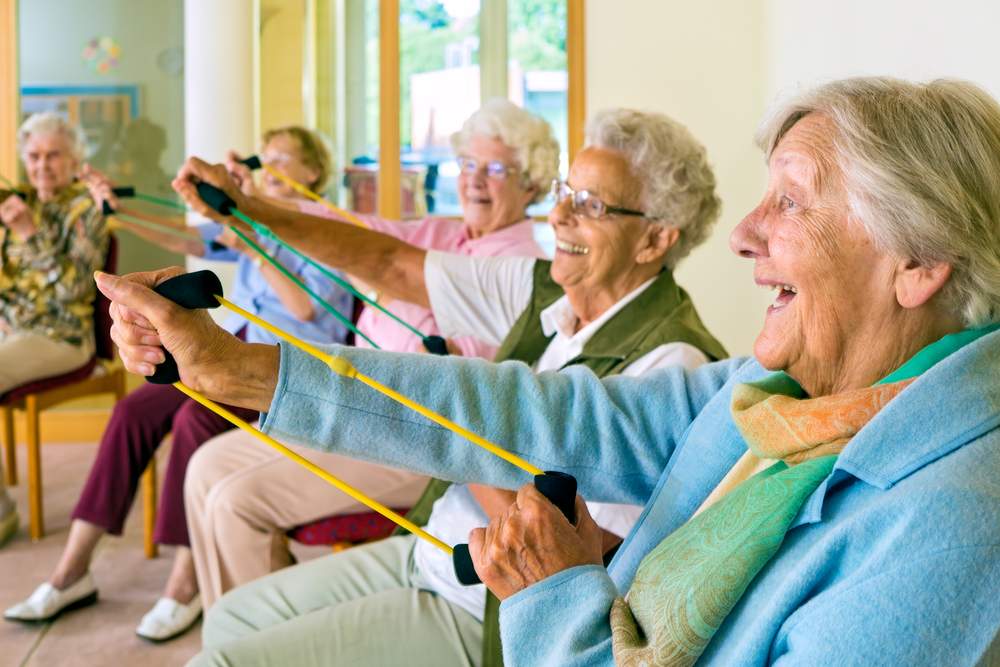 Looking for a Nursing Home? Get Answers to These Four Questions
When looking for a nursing home for your loved one, it's hard to know which one is best for your exact situation. Having the right information can help make this challenging and emotional decision easier for everyone involved.
According to the National Institutes of Health, more than half of the elderly population in the United States will spend at least one night in a long-term care facility. When looking at the available options, obtaining answers to these four questions can help ensure the facility is safe, compassionate and offers high-quality care.
When Looking for a Nursing Home Get Answers to These Four Questions
Looking for a nursing home for your elderly parents is a big decision. To make choosing the right one easier, try your best to get honest answers to the following four questions.
How Happy are the Members of the Staff?
Quantitative answers, like staffing ratios and turnover rates, are a good place to start to assess the satisfaction levels of the staff at a facility. For these details, you can check out a skilled nursing facility's staffing rating at Medicare.org.
For more insight, try asking individual employees if they like their job, how they would rate their own stress levels and how they would rate the staff overall. The answers you get should give you a good idea of what it's like at the facility and the quality of care it provides.
How Does Senatobia Stack Up? Senatobia Healthcare & Rehab is happy to say we can tackle the tenure question head on. Our employees truly enjoy working at our facility, and the numbers back this up: 67 percent of our staff has worked here over three years, 50 percent over five years, and 33 percent over 10 years. This longevity becomes critically important to our residents who count on receiving consistent treatment from their caregivers.
How Well Does the Facility Meet Patient Needs?
Ascertaining how well caregivers treat patients is important but may be difficult. Knowing your elderly parent will receive their medication, therapy and food in a timely manner is, of course, of the utmost importance when looking for a nursing home. In addition to these daily routines, the facility should be able to offer therapy for anything from a stroke to hip fracture — or partner with an organization that can.
One indicator to determine if there is a good level of care at a facility is current certification from Medicare and Medicaid. All skilled nursing facilities must meet minimum health and safety standards to participate in these federal programs. Look for lower-than-average reported deficiencies and no reports of mistreatment, actual harm or immediate jeopardy.
Once again, your own observations when touring the facility can give you some insight into this answer. Observe how the current staff handles the residents. Do you see the staff sit and talk with patients? Do they answer requests quickly and with a smile? When a call bell is activated, how long does it take before it's answered?
How Does Senatobia Stack Up? Our 120-bed, post-acute care facility features a highly-trained and licensed staff who consistently go the extra mile for our residents. We are certified by Medicare and Medicaid and have a wide range of state-of-the-art physical and occupational therapy equipment and treatment options.
What is the Atmosphere of the Facility?
To support their resident's mental and emotional health, a facility should have a comfortable and home-like atmosphere. During your tour, look for evidence of touches that make the facility feel like home. This may be as simple as allowing patients to decorate their rooms or keeping favorite items close at hand.
Whether your loved one needs a short-term stay to recover from an injury or will become a long-term resident, a happy and comfortable environment is crucial. Smiling faces, happy voices and the comforts of home can all add up to a more enjoyable stay and improve medical outcomes.
How Does Senatobia Stack Up? At Senatobia, we work hard to maintain a warm, home-like environment for our long-term residents. We strive to ensure that "our residents don't live in a facility, we work in their home."
How Full is the Activity Calendar?
Keeping busy with an assortment of activities is important to patient satisfaction at a skilled nursing facility. A quality nursing home will have a wide range of daily activities planned for residents of varying interests and abilities.
Staying active has a well-documented effect on health and recovery levels. Activities that engage residents with physical, mental, and psychosocial aspects tend to produce the best results. This is especially important for those suffering from the effects of Alzheimer's or dementia.
How Does Senatobia Stack Up? We maintain a full calendar of activities with music and art programs, rehabilitative physical activities and innovative technologies to engage our long-term patients.
Choose Senatobia Healthcare & Rehab
We realize the decision to place a parent or loved one in a skilled nursing facility is extremely important. We appreciate the opportunity to serve you and your family and invite you to visit us here at Senatobia Healthcare & Rehab when you are looking for a nursing home. We'll be happy to answer any questions you have and show you how we create a caring and comfortable home for our residents. Give us a call today!