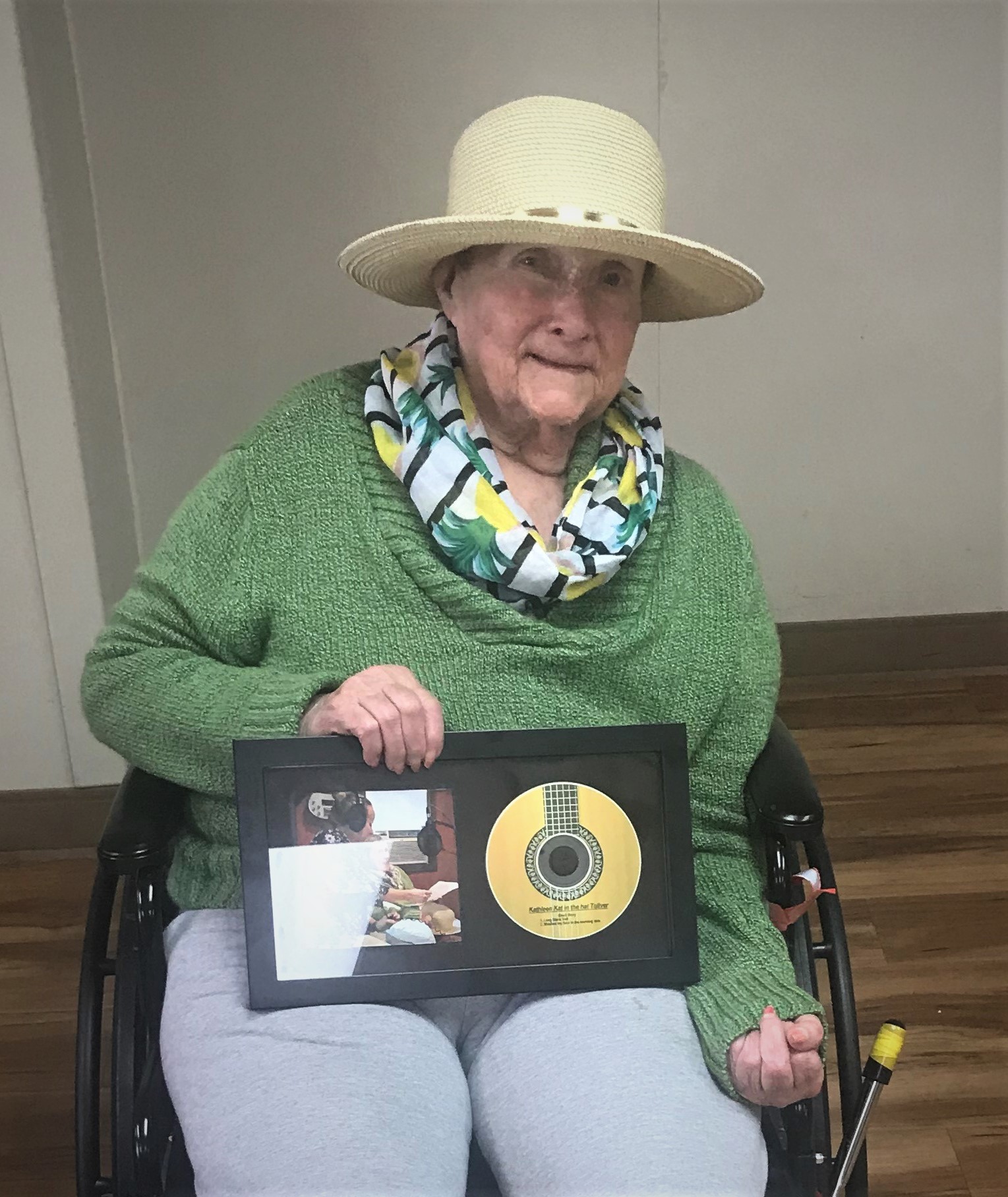 Dreamcatcher Program Helps 83-year-old Kathleen Toliver Cut Album
Senatobia Healthcare & Rehab launched the Dreamcatcher Program to identify the unfulfilled dreams of the center's nursing home residents.
Dreams Do Come True
When she was a little girl Kathleen Toliver would sit in her mother's front yard and sing and sing and sing.
"We sang up every song we ever knew," recalled the 83-year-old Toliver.
Now a nursing home resident at Senatobia Healthcare and Rehab, Toliver finally recorded an album all her own, thanks to the newly created Dreamcatcher program. Senatobia launched Dreamcatcher to identify the unfulfilled dreams of the center's nursing home residents. The center then matches them up with local residents or local organizations to help make their dreams become a reality.
Toliver worked with Hernando, Miss., music recording studio operator Danny Childress. They cut some of her honky-tonk favorites, including William "Lefty" Orville Frizzell's "Long Black Veil," and Tom T. Hall's "Washed My Face in the Morning Dew."
Toliver admitted she liked their songs, and added: "I like old dogs and children and watermelon wine."
Dreamcather Team Lines Up Music Recording
Toliver entered the Senatobia nursing home center in March 2017 and lives there today.
The Senatobia Dreamcatcher Team heard about her dream request and went right to work. The community quickly rallied together to line things up.
Senatobia Director of Nursing Tawnya Pionk coordinated with the Dreamcatcher program and contacted Childress who agreed to record Toliver. Within no time, Tolliver entered the booth and belted out some tunes "just like the good old days."
"She did great," Childress said. "I was more than happy to help make her dream come true."
"I wasn't nervous at all," Toliver added.
'Gold Record' Earned
As a memento from her recording experience, Toliver received a framed copy of her "Gold Record" that she and all of her fans can admire.
"We're excited to have our very own celebrity with us," said Mark Tuggle, Senatobia's executive director. "We're also pleased to launch our Dreamcatcher program and thrilled that the community has embraced this so quickly. We can't wait for the next dream to come true."
Senatobia Center Looks Forward to Making Your Loved One's Life-long Dreams a Reality
Senatobia Healthcare & Rehab is a 106-bed fully certified Medicare and Medicaid center offering excellent long-term care and post-acute short-term rehabilitation care services to skilled nursing center patients and residents in Tate County and surrounding counties. Contact our Baldridge Award-winning facility to take a tour and find out if this is the right place for your loved one.