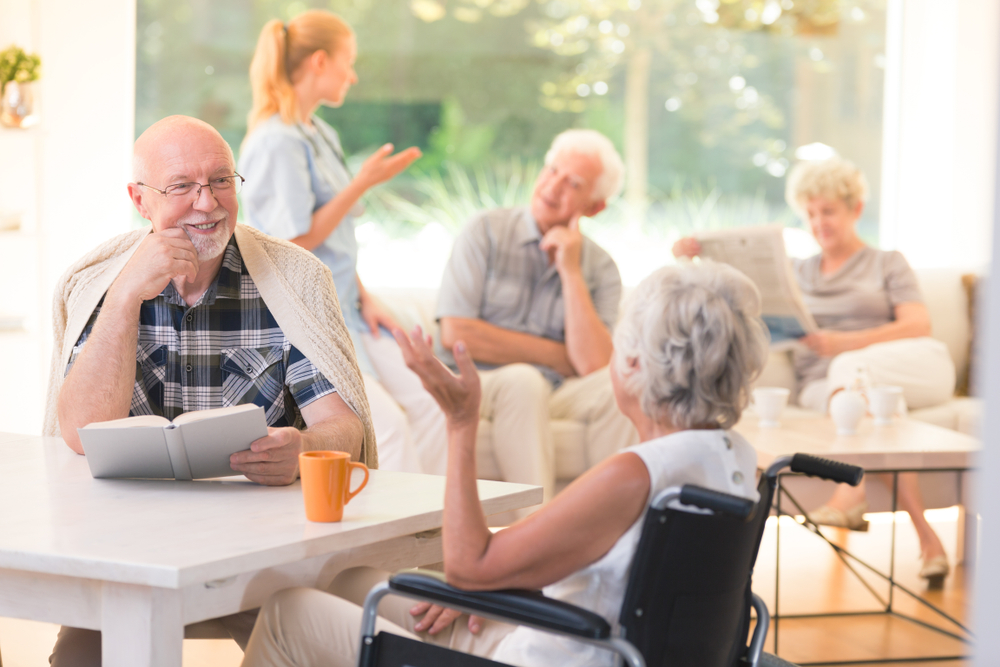 5 Tips For Your Best Life in a Senior Facility
Happiness: we all want it. Most of us spend our lives looking for it. We know where it exists – in our families, in the things we love, in our favorite pursuits. But what about a senior facility? Is it possible to find happiness there? What happens when someone leaves the family home and moves into a nursing care facility?

While many people see nursing care, retirement, and old age as the end of an era, it can be the start of a new chapter. The only thing that separates the two realities is your perception.
Finding Happiness in Nursing Care: 5 Actionable Tips
Adjusting to life in a retirement community can be difficult. If you're committed to happiness, though, these five tips can help you enjoy this new chapter of your life. After all, why not make the rest of your life the best of your life?
1. Commit to a Happy Life
The first step is to commit to your new lifestyle. If you've moved into nursing care, you'll only make the transition harder by looking back behind you. Instead, start every day with a commitment to making the best of your new home.

As you'll soon find, there are dozens of perks that come with living in a retirement community. You can kiss lawn work goodbye, for example!
2. Find the Activities That Interest You
One of the biggest perks of nursing care is that these facilities offer a huge assortment of resources, classes, learning opportunities, and more. If you've always wanted to try painting, you can probably find a group that does it.

The same goes for dance, yoga, book clubs, and more. When you focus on activities that keep the mind and body active, you have more fun and enjoy your new space that much more.
3. Schedule Regular Family Visits
Family is one of the best places to find ongoing happiness. With this in mind, schedule regular social outings, family visits, and meetings with friends outside the nursing community. In addition to that, get proactive about making friends within the community. The more you can build your social circle, the happier you'll be.

Plus, research shows that social interaction reduces the rates of cognitive decline, depression, anxiety, and more.
4. Eat Well
Most nursing care facilities take care of cooking for you. This gives you a great opportunity to eat healthy without worrying about cooking and dishes.

When you eat outside the facility, focus on feeding yourself well. You are what you eat, and a diet full of healthy, nutritious food will boost your health and wellbeing throughout.
5. Give Yourself Something to Look Forward To
Old age doesn't mean you stop doing the things you love. Instead, use your newfound free time to dedicate yourself to volunteer work, a mission, helping others, taking care of something or someone, or doing something that gives you a purpose in life.

While adjusting to your new space can be challenging, turning your love and attention outwards is a wonderful way to channel your selflessness and happiness each and every day.
Quality Nursing Care in Mississippi
We understand that the transition to nursing care is not an easy one, for aging people and their families. Here at Senatobia Healthcare, our team provides compassionate, human-to-human long-term care for you or your loved ones.

We'll go out of our way to help you find things you love to do, keep your sense of wonder alive, and enjoy your transition as much as possible. Contact us today to learn more.